Episode 10-The Technocracy

Podcast: Play in new window | Download
Subscribe Apple Podcasts | RSS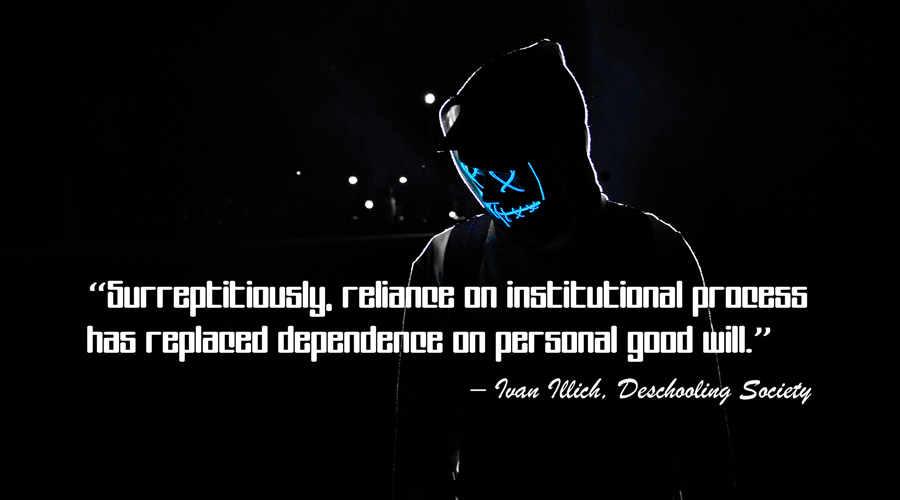 Today, the Gaggle takes on the Technocracy, historical perspective, and practical steps to take to set yourself up for resilience in our current environment. We are joined today by special guest: Derrick Broze author of the How to Opt Out of the Technocratic State.
-Moderated by John Bush
On this Episode
Show Notes
Introduction to today's special guest, Derrick Bronze
A brief history of Technocracy and its supporters
Application of Technocracy and coercion
Solutions: agorism as a means to an end

CoVi-Pass
Quantum Dot Tattoo

Historical perspective in regards to Pre-WWI and today from Professor CJ
Smart cities and 5G
Technocracy: a brief history and how the technocrat class are attempting to govern. We discuss those behind the movement, what technocracy looks like in the future and possible solutions to push back.
RECOMMENDED RESOURCES:
Holler Roast Kickstarter from our favorite coffee roaster: https://kickstarthollerroast.com/
Houston Freethinkers: http://thehoustonfreethinkers.com/
The Conscious Resistance: https://theconsciousresistance.com/
How to Opt Out of the Technocratic State by Derrick Broze: https://amzn.to/3mwFF4L
Howard Scott: https://en.wikipedia.org/wiki/Howard_Scott
Technical Alliance of NYC: https://en.wikipedia.org/wiki/Technical_Alliance
Committee of Technocracy: https://www.britannica.com/topic/Committee-on-Technocracy
Technocracy Incorporated: https://technocracy.fandom.com/wiki/Technocracy_Incorporated
Between Two Ages by Zbigniew Brzezinski: https://amzn.to/2FL9XQi
Agenda 2030: https://sustainabledevelopment.un.org/post2015/transformingourworld/publication
Woodrow Wilson's "Study on Administration" (pdf from The Heritage Foundation): http://thf_media.s3.amazonaws.com/CPP/FP_PS18.pdf
Technocracy Rising, The Trojan Horse of Global Transformation: https://amzn.to/35KJFsI
Rockefeller Foundation: https://www.rockefellerfoundation.org/
Scenarios for the Future of Technology and International Development: https://www.nommeraadio.ee/meedia/pdf/RRS/Rockefeller%20Foundation.pdf
Crimson Contagion: https://en.wikipedia.org/wiki/Crimson_Contagion
Parasite Stress Theory: https://en.wikipedia.org/wiki/Parasite-stress_theory
Quantum Dot Tattoo: https://news.rice.edu/2019/12/18/quantum-dot-tattoos-hold-vaccination-record/
Watch "Man in the High Castle" here: https://amzn.to/32CFqNJ
Operation Paperclip: https://en.wikipedia.org/wiki/Operation_Paperclip
The Venus Project: https://www.thevenusproject.com/
One Small Community: http://www.smallcommunity.org/defined.html
New Harmony, Indiana: https://en.wikipedia.org/wiki/New_Harmony,_Indiana
This Perfect Day by Ira Levin: https://amzn.to/33CotlW
Brave New World by Aldous Huxley: https://amzn.to/2RAmV6k
Harrison Bergeron: https://youtu.be/jfYHXL4p8GA
Demolition Man: https://en.wikipedia.org/wiki/Demolition_Man_(film)
Freedom Cells: https://freedomcells.org/
***************************
WHERE TO FIND US:
Website: https://unloosethegoose.com/
Twitter: https://twitter.com/unloosethegoose
Telegram: https://bit.ly/3iEtBfA
MeWe: https://mewe.com/group/5f216adef75c361b1fe2cf88
Discord: https://discord.com/channels/744091175136395264/744091175136395269
https://unloosethegoose.com/wp-content/uploads/2020/09/Unloose-Goose-episode-10-header-Technocracy_202020916.png
500
900
TheGoose
https://unloosethegoose.com/wp-content/uploads/2020/08/licensedplaceholdergeese-1024x226.jpg
TheGoose
2020-09-17 20:37:03
2021-03-17 09:31:06
Episode 10-The Technocracy